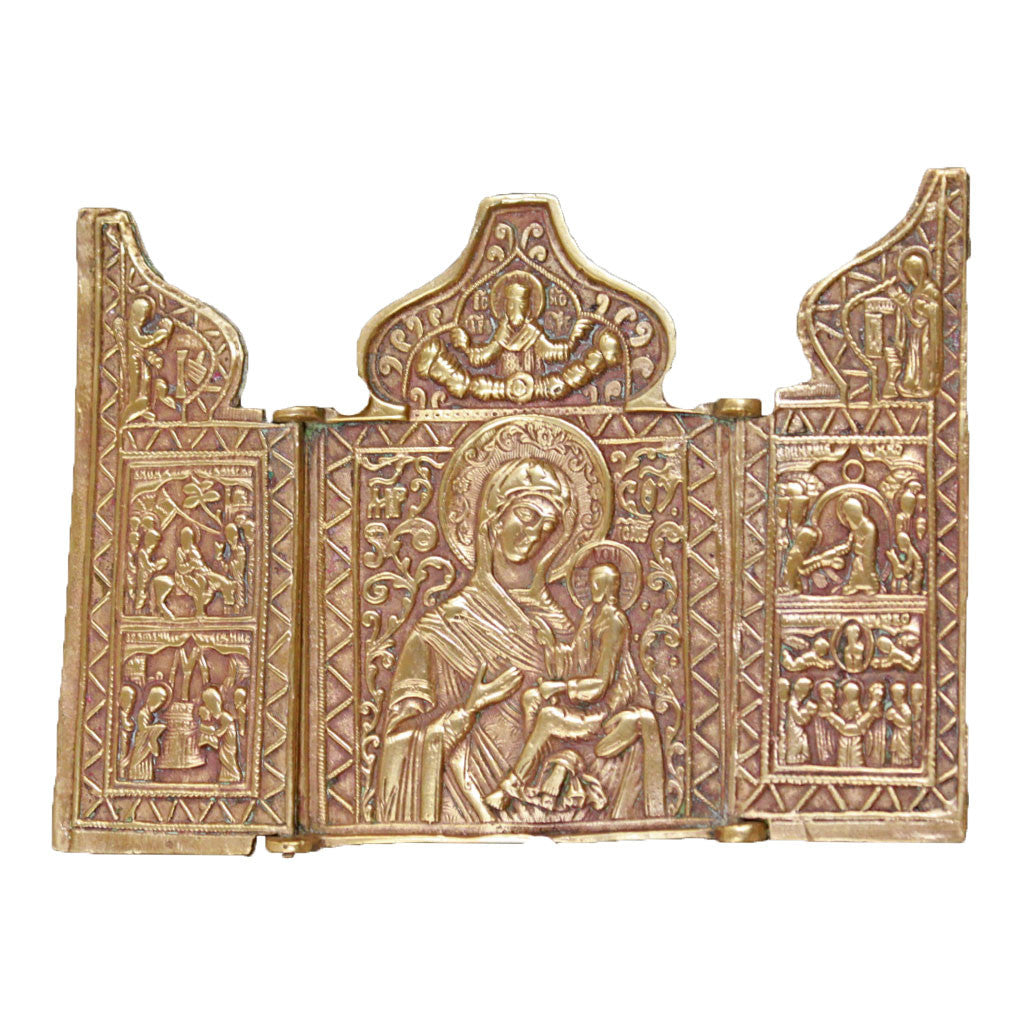 Mother of God Triptych Metal Icon
$225.00
Mother of God Triptych metal icon
 Depicting

 the Mother of God, Christ, Angels

, and four Great Feasts: The Meeting of the Lord, The Entry of Our Lord into Jerusalem (Palm Sunday), The Resurrection of the Lord, and The Protection of the Holy Theotokos .
Triptych style construction with opening and closing sides.
This is not a modern day reproduction.